Celebrating CycleMAYnia with a Bike Tribute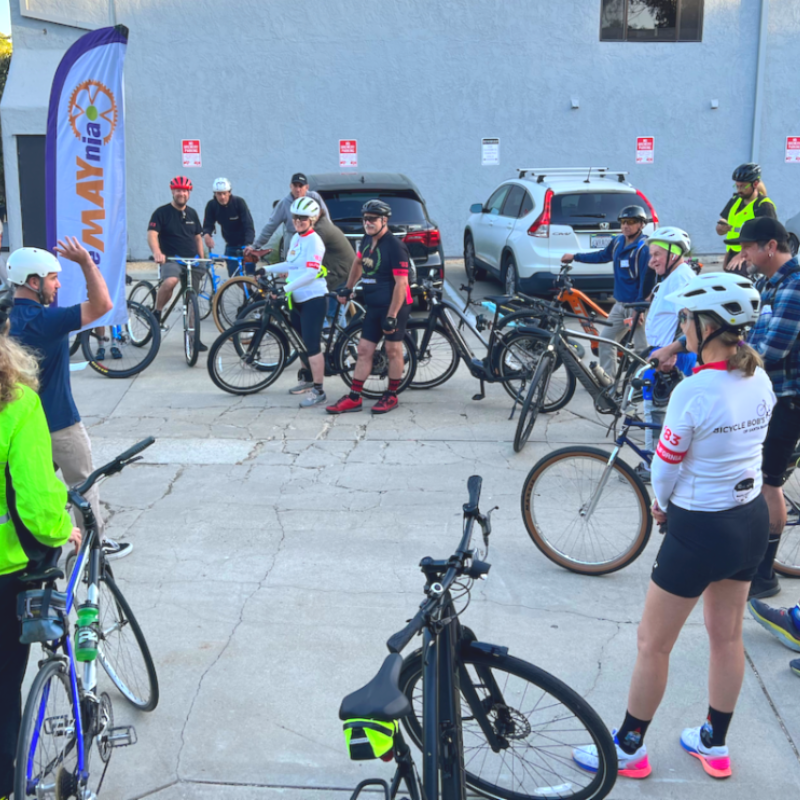 The CycleMAYnia Bike Shop Tribute Ride, organized by SBCAG (Santa Barbara County Association of Governments) and the Chamber of Commerce on May 10 was a great way to celebrate and appreciate our local bike shops.
Held at Draughtsmen Aleworks in Goleta, the ride brought together over 50 cyclists, bike shop staff, and the cycling community, all coming together to enjoy a shared passion. Honoring two South Coast Bike Shop legends, Bob Zaratzian with Bicycle Bob's and Bruce Davis with Hazard's Cyclesport, for their dedication and service to the cycling community was a fitting tribute.
Events like these not only strengthen the cycling community but also promote the importance of supporting local businesses. Check out the CycleMAYnia event page for other upcoming events.